Product Summary
The LM317T is a monolithic integrated circuit in TO-220, ISOWATT220, TO-3 and D2PAK packages intended for use as positive adjustable voltage regulators. They are designed to supply more than 1.5A of load current with an output voltage adjustable over a 1.2 to 37V range. The nominal output voltage of LM317T is selected by means of only a resistive divider, making the device exceptionally easy to use and eliminating the stocking of many fixed regulators.
Parametrics
LM317T absolute maximum ratings: (1)Vi-o, Input-output Differential Voltage: 40 V; (2)IO, Output Current: Intenrally Limited; (3)Top, Operating Junction Temperature for LM117: 0 to 125oC; (4)Ptot, Power Dissipation: Internally Limited; (5)Tstg, Storage Temperature: -65 to 150oC; (6)output voltage range: 1.2 to 37v; (7)output current in excess of 1.5a.
Features
LM317T features: (1)output voltagerange: 1.2 to 37v; (2)output current in excess of 1.5a; (3)0.1% line and load regulation; (4)floatingoperation for high voltages; (5)complete seriesof protections :current limiting, thermal; shutdown andsoa control.
Diagrams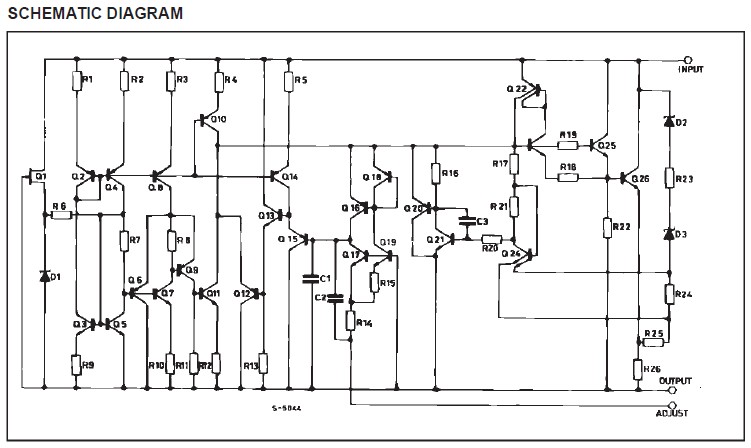 Image
Part No
Mfg
Description
Pricing
(USD)
Quantity

LM317T

STMicroelectronics

Linear Regulators - Standard 1.2-37V Adj Positive 1.5 Amp Output

Data Sheet



| | |
| --- | --- |
| 0-1: | $0.38 |
| 1-10: | $0.28 |
| 10-100: | $0.24 |
| 100-250: | $0.21 |


LM317T (KA317)

Other



Data Sheet

Negotiable

LM317T/LB01

National Semiconductor (TI)

Linear Regulators - Standard

Data Sheet



| | |
| --- | --- |
| 0-900: | $0.61 |
| 900-1350: | $0.44 |
| 1350-2700: | $0.41 |
| 2700-5400: | $0.39 |


LM317T/LF01

National Semiconductor (TI)

Linear Regulators - Standard

Data Sheet



| | |
| --- | --- |
| 0-900: | $0.61 |
| 900-1350: | $0.44 |
| 1350-2700: | $0.41 |
| 2700-5400: | $0.39 |


LM317T/NOPB

National Semiconductor (TI)

Linear Regulators - Standard 3-TERMINAL ADJ REG

Data Sheet



| | |
| --- | --- |
| 0-1: | $1.02 |
| 1-25: | $0.82 |
| 25-100: | $0.71 |
| 100-250: | $0.62 |


LM317T_Q

Fairchild Semiconductor

Linear Regulators - Standard 1.5A Adj Voltage Regulator

Data Sheet

Negotiable

LM317T-DG

STMicroelectronics

Linear Regulators - Standard Dual Guage ADJ 1.2V to 37V 1.5A

Data Sheet



| | |
| --- | --- |
| 0-1: | $0.35 |
| 1-10: | $0.31 |
| 10-100: | $0.24 |
| 100-250: | $0.21 |


LM317TG

ON Semiconductor

Linear Regulators - Standard 1.5A ADJ 1.2-37V Positive

Data Sheet



| | |
| --- | --- |
| 0-1: | $0.31 |
| 1-25: | $0.26 |
| 25-100: | $0.18 |
| 100-500: | $0.15 |